One of the perks of being a influencer is trying out new products especially when the product is already something you love and are using. I was so excited when Dino wanted to work together because my oldest has been using the Diono's Monterey XT Expandable High Back Booster Seat  for over a year now and loves it so when they reached out I knew this partnership would be a authentic and perfect fit. Recently my son turned 4 which in Ontario means he can now move to a booster seat as he meats all the requirements and so naturally he has been asking when he can get a "big boy" car seat like his sister. Well you can watch the little video below of the day he received his.
There are really so many reason I love this booster seat. First of all I love the look it is sleek looking and I am able to fit all three of my car seats across the back of my SUV. The material is a great fabric with rich colour and easy to wipe off. This booster seat and lay flat for storage and you can also remove the high back to make it into a backless booster once your little one no longer needs the added support. This booster seat fits children 18 – 54 kg (40 lb to 120 lb) and 97 – 160 cm (38″ to 63″) in height. With one hand you can adjust the headrest to 11 different positions. Another amazing feature is the built in  cup/snack holders that is retractable and can fold out of the way when not needed. The booster also has an angled seat bottom which prevents submarining and a longer seat bottom which give the little person proper leg support. I not only have one but two very happy little ones who love to ride in their Diono Monterey XT Expandable High Back Booster Seat so I genuinely  have no complaints and can't suggest enough this seat if you are in the market for a booster seat.
One thing you may not have know if your like me is that Diono offers more than just car seats. They actually have some really great accessories as well and I have been lucky enough to be able to try some of them out. One of the products I have tried and now love and think every person with forward facing little people absolty NEEDS is the stuff 'n scuff mat! This matt is saving the back of my seats and looks amazing while doing so! The mat has a strap that goes around the headrest of the seat in front and has securing clips to go under the bottom of the seat. It even has little pocket that the top to stick things in and um best part it under $10! Seariously with all the wet weather we've had and muddy shoes and boots my seats are perfectly protected thanks to my stuff 'n scuff matt which I can easy wipe off as well.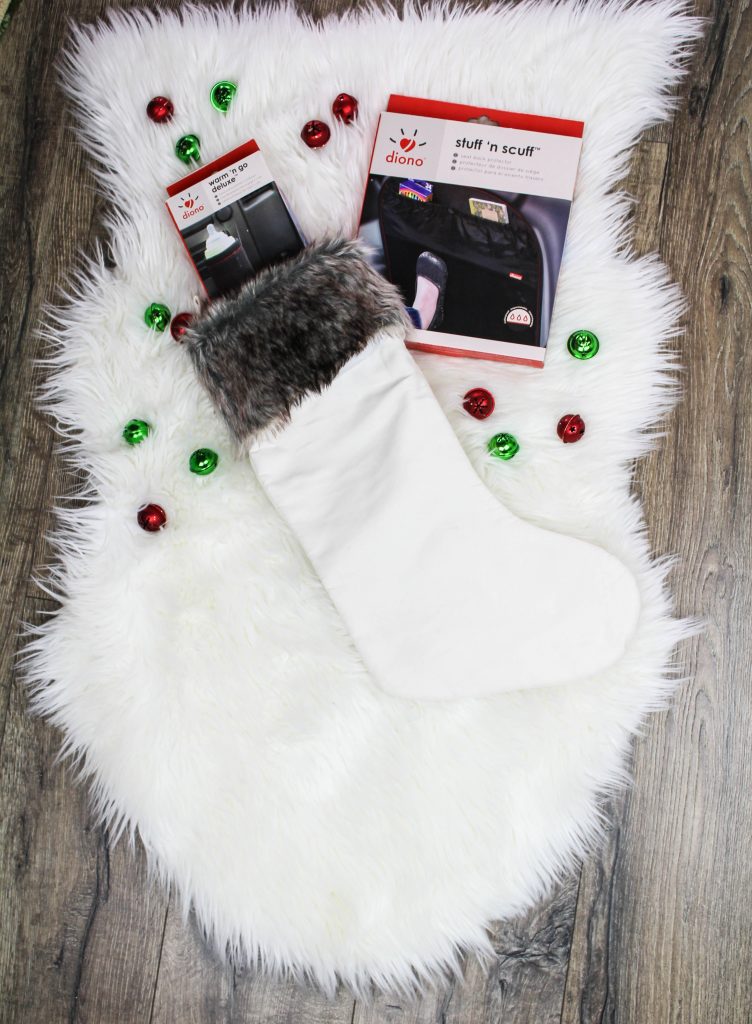 The other great accessory I have been using and loving from Diono is their warm 'n go deluxe bottle warmer. We are a busy family on the go often and there is nothing worse than being stuck in traffic or in the car somewhere and baby needs to eat and I have a cold bottle and no way to warm it. This bottle warmer is made with stretch neoprene and a unique heating element design.  The stretchy neoprene allows for this warmer to fit any shape bottle – even tapered ones. The warmer fits cup holders or  it can hang from the dashboard.  To heat up your bottle simply plug the warmer into any 12V socket. Features include a power indicator light and a thermal fuse to prevent overheating. The warm 'n go works up to 50% faster than other brands!
A HUGE thank you Diono for partnering with us we love the accessories and booster seat! If you would like to see some of the other products Diono offers feel free to check out their site here!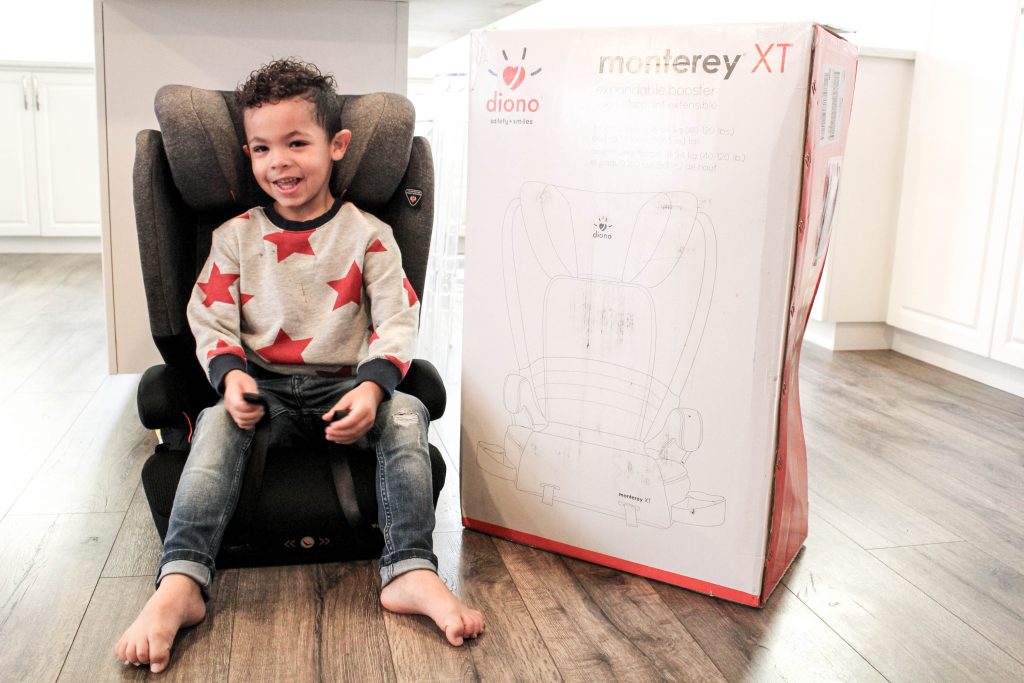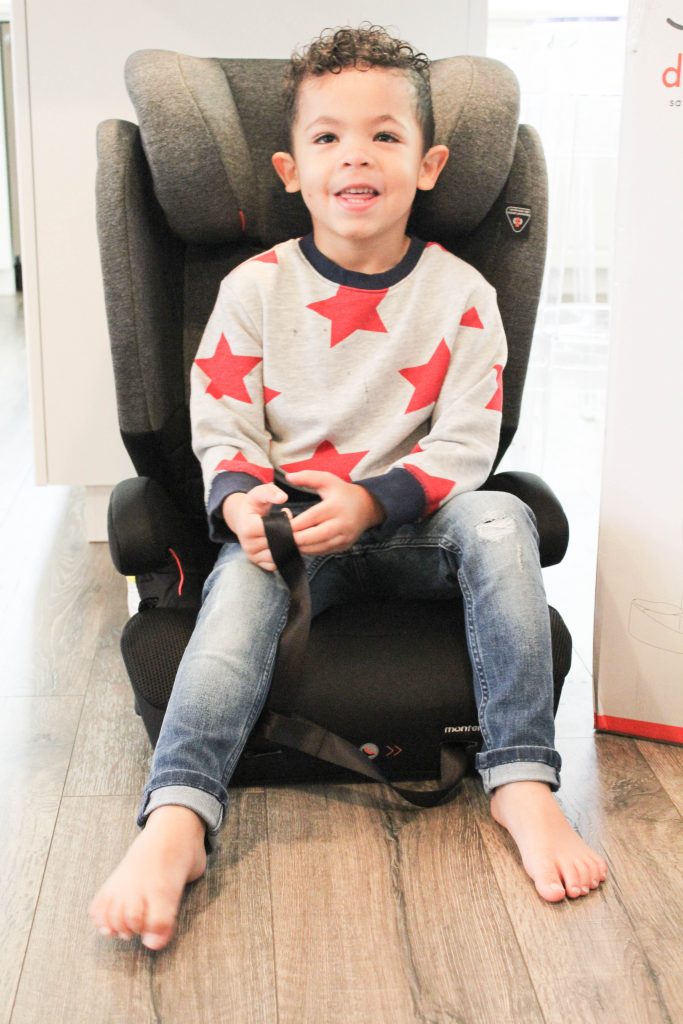 *This post was sponsored by Diono but as always all opinions and comments are my own!*